Medium & Heavy Duty Truck Service Center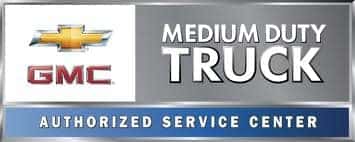 Nucar's Commercial Truck Department is Wilmington and Newark's Medium and Heavy truck repair and service center. Nucar Chevrolet is dedicated to keeping you in business by keeping your vehicles on the road. We have state-of-the-art equipment, special tools, parts, supplies, and GM Certified Technicians to keep your medium to heavy-duty sized trucks operating at peak performance. We work on all types of vehicles from 2500's up to C8500's including Isuzu models.
Skilled Medium & Heavy Duty Truck Technicians
Our service technicians are knowledgeable about special tools and are certified to work on diesel engines (including DURAMAX), Allison Transmissions, and hybrids. A service advisor can help you develop a simplified maintenance schedule for maximum vehicle performance and up-time. We also have fleet maintenance plans available, please contact service at (302) 327-1172 for details.
Vehicle downtime mean loss of revenue for you. We are here for all your truck repair needs.
Commercial Truck Facility
Our expanded service bays can accommodate tall, up-fitted vehicles. Heavy-duty hoists are capable of lifting up to eight tons/16,000 lbs, for service work on vehicles filled with tools and supplies.
Hours of Operation
We are open weekdays, Monday – Friday 7:30 AM – 5:00 PM
Stop in, call us toll-free at, 877-201-1119 or email us for an appointment today!