Welcome to Nucar Chevrolet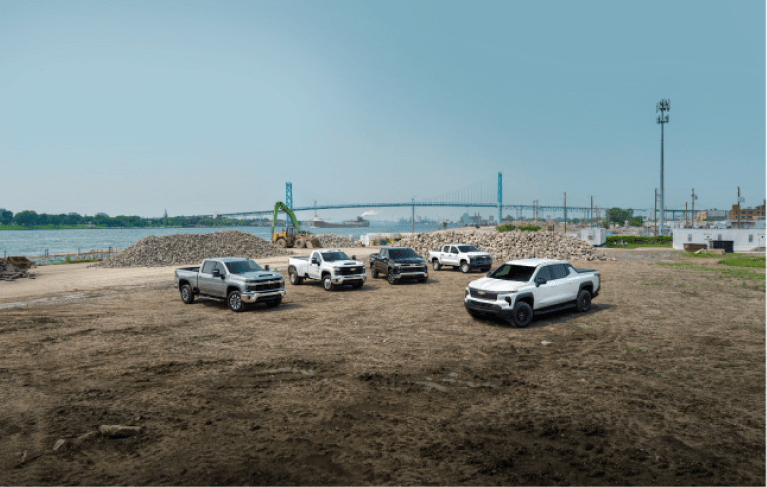 Certified Pre-Owned
Get peace of mind when you buy a pre-owned car, truck, or SUV that's inspected and warrantied.
Get Approved
Apply for an auto loan online using our quick credit application.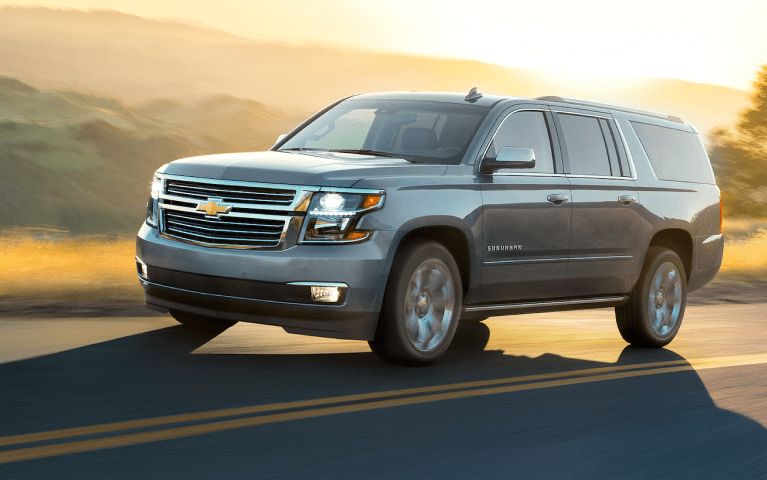 Value Trade-In
Get an up to the minute estimated trade value from Nucar Chevrolet for your current vehicle.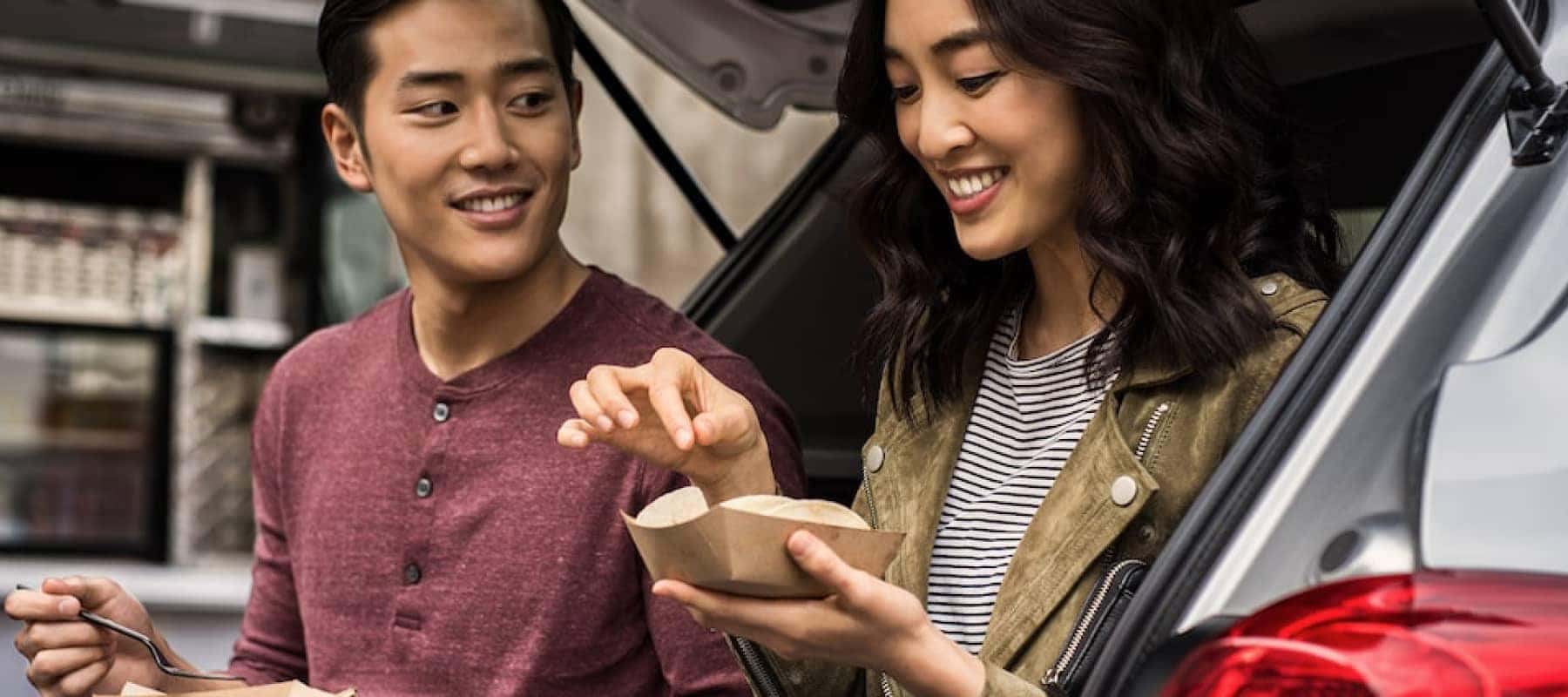 Welcome to Nucar Chevrolet
New Castle, Delaware Chevy Car, Truck, and SUV Dealer
We want to thank our loyal customers for making us the number one selling Chevrolet dealer in the state of Delaware again this year! We're number one because we have the most competitive pricing, a huge inventory of new Chevy cars, trucks, and SUVs, and an exceptional sales and service staff to take care of you before and after the sale. Our new Chevrolet car deals are legendary throughout Delaware. For over 40 years, it's been our goal to make your experience easy, pressure-free, and fun. Make the short trip to our new Chevrolet car dealership from anywhere in the area including Wilmington, Newark, or Middletown for a price quote or a test drive.
You can find us at 174 N. Dupont Hwy, New Castle, DE 19720. Search 'Chevrolet dealer near me' on your phone for customized driving directions to our location in New Castle.
Used Cars for Sale
If you're in the market for a high-quality used car, truck, or SUV dealer in Delaware, stop by Nucar Chevrolet. We've got a great selection of late-model Chevy vehicles for you to choose from, as well as Buick, GMC, and Cadillac. If you're looking for a non-GM vehicle, we have many vehicles from other manufacturers. We want to be New Castle's best used car dealership, and we work hard to make sure that we have the vehicles that our shoppers want. No matter what brand of vehicle you drive, we'll help you keep it running like new. We service all makes and models. Search 'used trucks near me' for directions to our used car dealership from anywhere in the local area including Middletown, Wilmington, and Newark.
Chevrolet Auto Parts and Repair & Service Center
Our state-of-the-art service department and auto parts store offers a wide range of services including genuine GM Accessories, detail center, and a medium and heavy-duty commercial truck repair facility. Your car requires proper maintenance to run reliably. Bring your vehicle to us for scheduled maintenance services outlined in your owner's manual.
Our services include:
Oil leak repair
Oil pump replacement
OEM car parts
Tire sales & service
Alignments
Rotations
Brake repair
Transmission service
Battery check or replacement
Ask A Question
Our Reviews
Bought a truck yesterday as a surprise for my Husband. RYAN,KEN,AND TOM made this experience so fun and exciting and easy. NEEDLESS to say I would recommend nucar chevy dealership to everone.Thanks Guys Hubby is thrilled with his new truck.
In today's society people are more inclined to voice their dissatisfaction with the customer service received than to applaud exceptional service. However ,I would be remiss if i did not take the time to acknowledge a few members on your team. I had the pleasure of interacting with Sales Rep Tony Catalano , Sales Manager Brian Ferrell, and Robert J. Wolfe "Wolfey". All of whom are truly assets to your organization and an amazing representation of providing quality customer service. Each of these gentlemen were knowledgeable, displayed a willing to assist, and were extremely patient with me. They made my interactions with your company very pleasurable. Because of my experience not only will I continue patronizing your business but will recommend it to family and friends. Again, thank you for treating me like a valued customer.
Salesman, Harts Brown, was great. Gave me his time and knowlwdge to help me make my decision. He explained all discounts and paperwork. All in all, a great experience. Other staff members were just as helpful too.
I was referred to Nucar by my father in law and my cousin and I'm glad they had, Mario from nucar was professional, kind, patient, welcoming, helpful, and all the things you hope a salesman would be when you go looking for a car. I felt comfortable and in good hands. He is a family man and I felt confident that he was going to make sure I had the best deal for my own family. Even with a slight hiccup in finance issue with my previously totalled vehicle he and the nucar family worked with me to get me into my absolutely fantastic new car that myself and my family love. So thank you and believe me when I say your name has been on my tongue to anyone asking where I got my car or where I suggest going. Thank you.
Ask for Larry Campbell. He is friendly, knowledgeable and will make you feel comfortable with the car buying process. Overall, great experience.
Nucar Chevrolet gave me a completely satisfying experience when I purchased my new 2019 Silverado High Country. The dealership offered a wide selection of trucks -- in a variety of colors and trim packages. As an out of state customer, the dealership worked together as a team to put together an attractive cash purchase for me. Great communication, and extremely friendly service! I am very happy with my purchase, and would definitely shop at Nucar for a future auto purchase.
I appreciate the calls after I purchase my truck to see how I'm enjoying it and to checking to make sure that I took care of my OnStar, Great job Team CHEV !!
Great experience with Larry who was very knowledgeable on a vehicle I was interested in. I will recommend my family and friends to visit Larry at NuCar In New Castle DE.
I came to NuCar because I went through my company's Employee Car Buying program. I already knew I was going to test ride an Equinox and had an appointment set up with my salesperson, Edwin Padillo. He was a great salesperson. Overall, the facility was very nice and the few people I encountered there were very nice. I had an enjoyable experience.
Harts Brown made leasing our 2020 CHEVROLET Equinox a pleasure. He along with his manager Karen made the process go smoothly. Harts was very knowledgeable about the car and made sure we had videos to show us how our things work. We are very happy we dealt with NuCar and Harts Brown.
True professionals that made a new truck purchase painless and easy. The prices are the best you will find anywhere. Thank you Randy, Karen, Brian, and Neil.
Made a new truck purchase pleasurable. Everyone involved were awesome. Thank you Randy, Karen, Brian, and Neil. The best dealership experience you will ever have.
They did everything they could to put me in what I wanted.
Our visit to nucar was a very good experience. Our sales man did everything to make sure we found what we were looking for and the price was very food as well.
you can't get better are quicker service that I know of. do I have to type a hole page for any one to understand these is the only place to get the best service,
A great experience. Very easy and great service from Tony.
NuCar Chevrolet is a very friendly dealership. The staff go out of their way to make you feel comfortable. I hadn't intended to buy a car the day I visited, but they were very welcoming and I found a vehicle I loved. There was absolutely no pressure for me to buy it. I have dealt with NuCar before and they also have a very good service department. I recommend it strongly if you're in the market for Chevy
I had great service from the minute I walked through the door. Larry is an excellent salesman who went above and beyond to let me look at and drive the two vehicles I was interested in. He was instrumental in helping me obtain a better deal than the initial one I was offered and helped me to learn the new features this car came with as well as set up my Onstar services. Neil was efficient in processing my paperwork and helping me to cancel the warranties on my trade in. I look forward to seeing what else NuCar is exceptional in!
Staff is always courteous and professional. Time spent alwaya less time that I spend anywhere else. I hope I'm in the neighborhood when I need my next service, the 6 hour ride was well worth it to stop by this location. Keep up the EXCELLENT customer service.
We are remembered, respected and appreciated. The sales team knows how to meet your needs and makes it painless! Everything is straight forward and easy to complete the sales process.
Having gone into quite a few dealerships of several different car manufacturers looking for a reasonably priced 3yr lease, I found that Nucar was the only one who could fill the bill. The sales rep I drew, Rick Carpenter was excellent, patiently explaining the features of the Bolt that I was not familiar with. He did all he could to get the pricing into a level I could live with. However, initially it still was not low enough for me to seriously consider leasing this car here, at this time. Enter Rick's sales manager, Karen Collins, who in the late stages of our pricing negotiation called and made a late, better offer that turned out to be, by far, the best offer I had for a lease on an EV with a superior range that I was looking for. Brian, Karen't sales manager was also instrumental in making this happen. I am very happy and satisfied so far, with the way things have gone in my transaction at Nucar.
Nucar is a pleasure to deal with from Sales to Service! The staff is friendly and attentive and strives to ensure their client's total satisfaction. Would never hesitate to recommend This dealer.
Chris was a pleasure to work with and the deal was seamlessly executed. Very friendly staff and great selection of vehicles. Chris took the time to make sure we got exactly what we were looking for and the customer service didn't stop when we drove off the lot.
Checked in, they said one hour and it was one hour. I like the waiting room, comfortable chairs, free coffee, food machines and very clean bathroom.
I have unfortunately had to purchase 3 cars in the last year. I got my first car from Mike Johnson at Nucar. It was such a great experience that I bought the next 2 cars from his as well! I cant thank him enough!! Nucar definitely goes above and beyond for their customers!!
Get Directions To Our Dealership